Auction Simulation
How domain auctions work
If there were multiple bookings of a domain that we have caught, that domain goes into auction.
When the domain is caught, you will be sent an e-mail indicating when the auction will start.
Accessing the auction
When you participate in an auction, you will be able to see a brief summary through your dashboard, in the box in the bottom-left: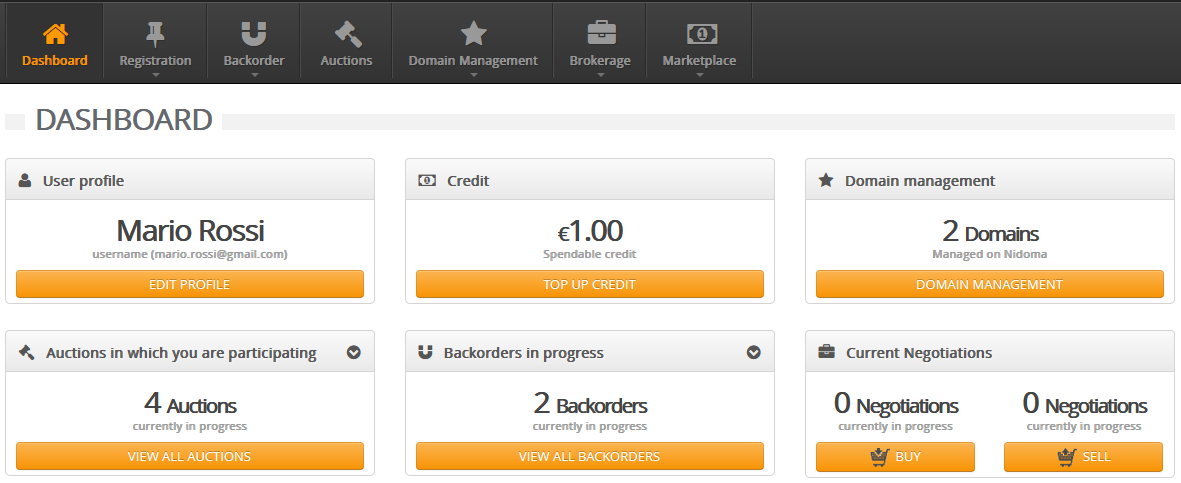 The 'auctions' screen shows the status of all of your running auctions.
For each domain auction, you can see the amount you have offered, whether you are currently winning the auction, and when the auction finishes.

Please Note: Any offer that is made during the final three minutes of an auction will extend that auction by a further three minutes, in order to allow the other participants to bid again.
The will any case always be a timer indicating how much time is remaining.
Auction details
By clicking on the domain name, you can access the details of individual auctions.
In this simulation, there were two backorders for exampledomain.it, so an auction was started.
I am MarioRossi, my offer is 29€, while Bidder1, the other bidder, is currently winning because he made an initial offer of 46€.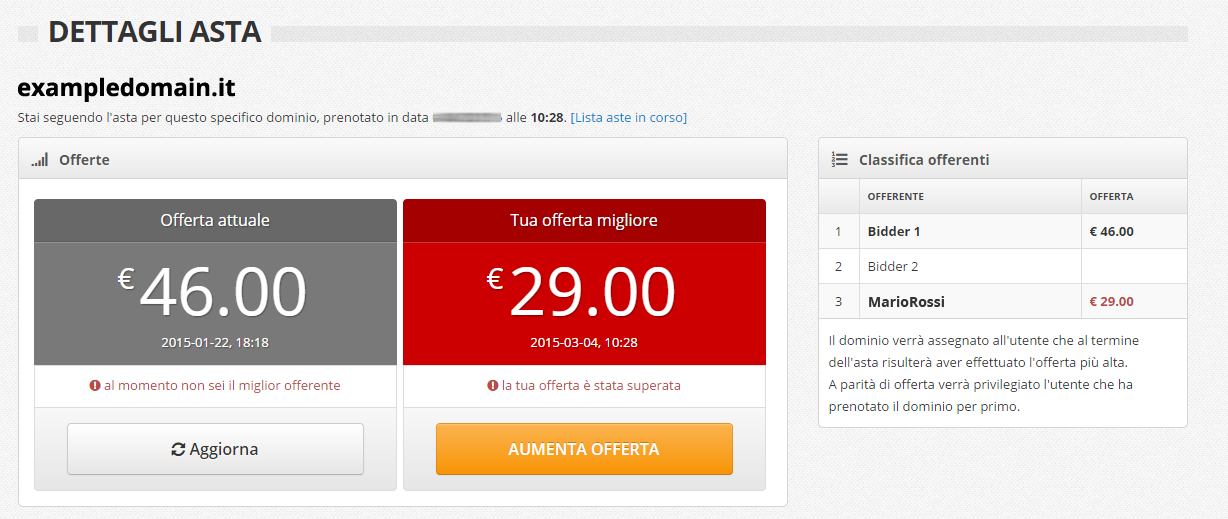 Bidding again
If you want to make another bid, it has to be at least 10€ more than your previous bid. Click on "aumenta offerta" and enter the amount: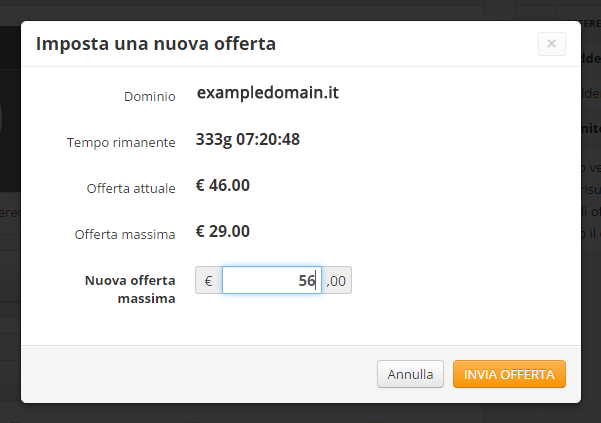 If the system sees my maximum bid is a certain amount (for example 56€), the system will limit itself to offering +1€ compared to the current highest bidder, in that way I have the possibility to win without using up all my budget.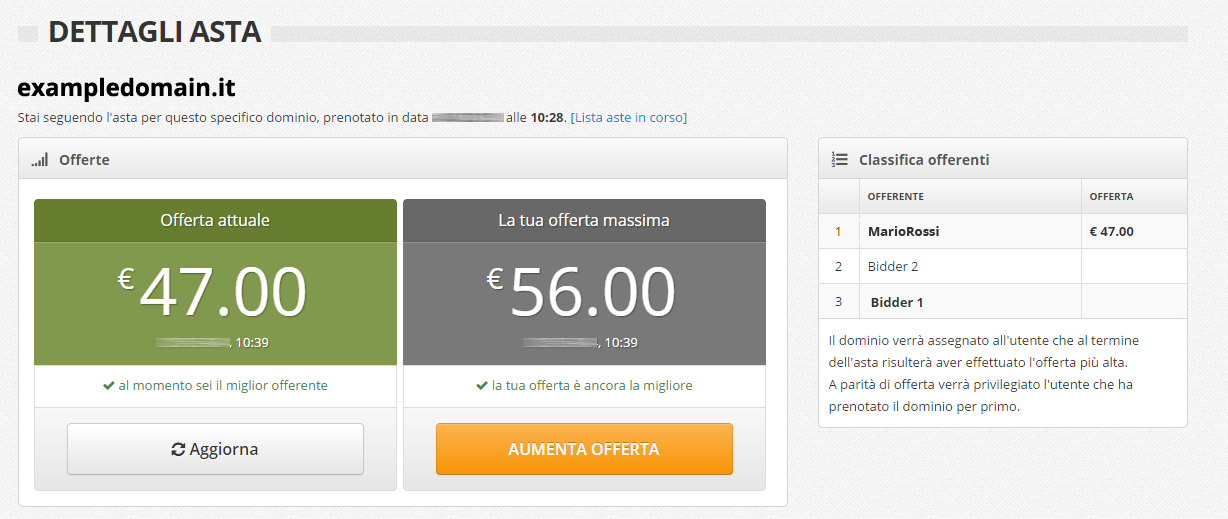 Assignment of the domain won at auction
When the auction closes, up to 72 hours may pass before the domain is assigned to the winner.
During this period, the domain won remains inactive and in the name of Nidoma to allow the system to:
verify the regularity of the conduct of the auction
verify buyer's data
verify payment
handle any technical problems such as complaints from previous owners